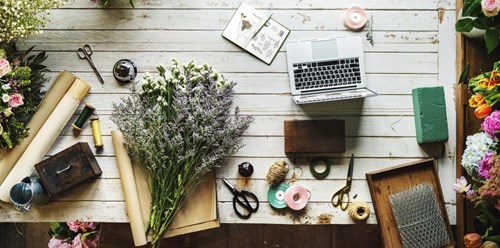 I held back on this article to see if it would influence my opinion in the narrative below, however since listening to the disappointing October 2018 MTBPS (Medium term budget policy statement) speech by Minister Toto Mboweni on the South African economy, the delay to publish this article made little difference to its content or tone.
After having many business related enquiries from South Africans about migration to either the UK or Europe, I can but only recall and portray my own experience on this topic, and hopefully contribute to someone reading this article.
My personal experience in the UK has been most receptive.
In taking this issue head on and at the risk of sounding abrasive towards South Africa, I thought it is time someone said something.
Although the experience may not have been the same for everyone though, however let's begin.
South African expats whether temporarily or permanent abroad, usually always have the wellbeing of the home country at heart, and although not many had too many expectations of the October mini budget review, it nevertheless did not address at any meaningful level the ever growing unemployment rate, nor offer any resolve of it to South Africans.
In the past few weeks, months and years, and with more and more 'gut wrenching' news coming out of South Africa, it becomes more apparent to many South Africans that self-employment and the promotion of own skillsets is a far faster way of becoming employed, in any country we enter or make a new home in.
Self-employment, or entrepreneurship carries a slight stigma in both the positive, as being folks who are skilled and bold enough to become self-sustaining, and in the negative, to the predetermined challenges prevalent to any entrepreneur's industry sector, such as banking, loans and lending and administration, are only some of the challenges which are immediate to the entrepreneur.
Sadly, South Africa is neither geared for, nor creates any favourable environment for the promotion of entrepreneurial skillsets, a broad statement which solicits criticism in itself, however remains unfortunately true to those with often great skillsets, who yet still find themselves at the gates of unemployment.
Many years ago, together with two colleagues, I authored the operations structure and policy documents for SEDA (Small Enterprise Development Agency), a then newly created division of the South African DTI (Department of Trade and Industry).
The department was created with a specific mandate by government to provide management services and small business loans to entrepreneurs at regional level, and the project was launched with great fanfare. Sadly, the deployment of the initiative at ground level never took off, and another state owned entity was stillborn with an inability to have a true and lasting sustainable effect on its intended clients.
It has however since had a marginal effect and many of the great folks within the many SEDA branches countrywide, who carried the torch of hope for entrepreneurial upliftment then, have left and so has the momentum of inspiration and support for the South African small business.
Every week at least someone that either my wife or I know, enquires from us via the multiple network platforms we are active on, about opportunities in the UK.
I have been an entrepreneur for most of my adult life and when we launched our business in the UK some 5 years ago, we were overcome with the array of support, funding and ready finance for our fledgling business.
Since we have moved back permanently to the UK, this most positive approach has actually increased from both government and the private sector alike.
I have together with a few colleagues recently launched another two companies. Not only has the UK government made it easier than ever to open a business in the UK, but it has increased its support for local business too, and one does not have to be a UK citizen either, but it certainly helps if you live here. A new company can be registered in a matter of hours.
No sooner had we registered our business at Companies House (the equivalent of the South African CIPC) which costs at the time of this article £15 to register, than several letters began arriving offering distribution and networking support, management and professional services and financial products from small business loans beginning at £5000 to company bank accounts from 'Challenger' banks providing business bank accounts with account and sort code (branch numbers) complete with online banking and personal services to every product we were offered.
Challenger banks are 'non high street' retail banks who usually do not have branches and conduct their business online and thereby have very little cost of operations, which benefit is passed down to the client. These are fully functional banks, who 'challenge' the conventional 'high street' retail banks, in speed and service delivery. A new business can open a bank account in a matter of minutes.
To this day, we still receive business product offers by email, telephone and mail.
The contrast to what is available to an entrepreneur in any industry sector in the UK is staggeringly obvious when compared many most other countries, and to the 'zero' support which we had experienced in South Africa.
To those who are planning to migrate to the UK, I can encourage and confirm that your skillsets in the UK would undoubtedly lead to employment, national and regional social economic upliftment and personal satisfaction, as the entrepreneur in the UK is very much a vital part of the human value chain to the economy.
Sadly, as what is left for a disregarded multitude of skilled people and certainly very necessary economic contributors to South Africa is sparse, and an economy to which these people have contributed towards for most of their lives.
Most people who are looking for jobs are perhaps missing more opportunities than what they realise. This country is not like South Africa where one starts a business by registering it at the South African CIPC (Companies and Intellectual Properties Commission), a state department of the DTI (Department of Trade and Industry) and then are left to fend for themselves. Not everyone has administrative acumen and not everyone can afford to make use of professional service providers either.
The UK is indeed a country of true empowerment. Here, hard work is rewarded, and the proprietor is appreciated with many beneficial incentives.
South Africans are brilliant. We produced so much of the world's initiatives from atomic programmes, military prowess and technological breakthroughs, to medical miracles and educational institution, and produce some of the most incredible minds in the world.
A tough, hardworking people, with a 'make it happen' culture, and given the opportunity anywhere, South African's can produce economic miracles.