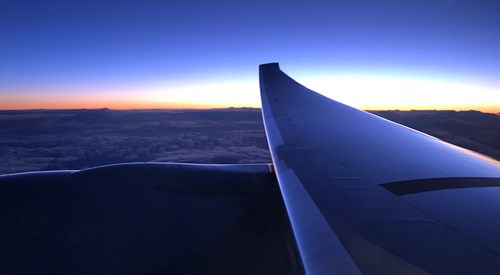 Greetings dearest readers from a beautiful sunny Hampshire in southern England. I was recently chatting to my friend Steven who runs this page, and who asked me to write an article on my experience on immigrating permanently from South Africa to the United Kingdom, for submission to his website and I am most humbled to pen this article and to contribute my humble opinion and experience to the other thousands of South Africans across the world who are working and living outside of our country.
However first, a short intro about me. I am not South African by birth, but German, and am proud of my heritage there, and remain fluent in my birth language. My father took a job opportunity in his trade at the time, and ever the explorer, often fed his love for travel, and soon our young family moved to South Africa where we arrived on the 8th November 1968, in which year I was four years old.
I have lived (on and off) ever since in South Africa and have been blessed to have lived and worked in some of the most beautiful and interesting places in the world, and always maintain that South Africa is one of the most varyingly beautiful places on earth.
I am just as much a South African as those born there, with a love for our people, our culture, our rugby, braai and abundant sunshine, "en ek wil net sȇ dat ek net so Boertjie is soos julle" ☺
South Africa gave me my life, my education, my health, my beautiful wife Lioni and my wonderful son Ralph-Thomas. It gave me experience, opportunity, love and life, and I love it.
However, South Africa is not the only place to live, and those of us who have left, are leaving, or considering leaving, will know that there are other shores, with the other opportunities too.
So, it is by no small emotional consideration, that when my wife and I decided that we were going to leave permanently, that it would be a heart rendering change.
As a German, with a German passport, it is relatively simple for me to migrate to Europe or the UK as we have a home there too, but the idea of leaving permanently takes a lot of emotional courage. We lived between South Africa, France and the UK for several year now, however the thought of cutting ties with South Africa is not easy for any patriot.
After having sold our homes, their content, the cars, the motorbikes, beds, fridges, cutlery, cups, plates, lamps and paintings, books, binoculars, plants, tea towels and soap holders, in essence all that made our home a home, with its warm familiar surroundings of personal belongings, we had four large suitcases left and some hand luggage which was the entire remains of 50 years of life in South Africa.
So, there we were. With the entire remainder of our belongings in four suitcases, ready to cast off the bow lines and establish a new home abroad.
Our 27 year old son had finally obtained his degree in at the end of 2017 and we had been debating the idea of leaving South Africa to pursue our own lives and do what we wanted once he had completed his studies, and so this is where my wife and I found ourselves in early 2018.
With grossly overweight luggage, our last memory of South Africa was being bribed at the airport for the luggage to be bypassed by the rather enthusiastic baggage controller, after which we first travelled to Europe, to France where we have an ongoing love affair with the town of Ruffec and Verteuil in the Charente region, a medieval village which is populated by more British and a South African or two than French nationals, situated in the south west of France near the Bordeaux region, where we lived for a while before moving over to our home in Basingstoke in Hampshire, England.
I myself am an author and financial investment advisor, with apparently a knack for business strategies, writing and several other skillsets, and have several qualifications in these fields too.
But his is where the story takes a turn.
Considering my mid-fifties age, and that of my wife, we decided that any permanent change would have to be sooner than later, as at our age time was not really on our side anymore either, and the main consideration for leaving South Africa was now pressingly looming ever more in our hearts and minds.
South Africa had simply become too challenging for us. I lived and grew up in the south of Johannesburg in the Vaal Triangle, comprising of steel towns called Vereeniging, and its sister town of Vanderbijlpark, and Sasolburg, all which form the heaviest industry region of South Africa, where steel production plants, huge power stations, coal mines and collieries were prevalent and ruled the landscape in years gone by.
Looking back now, it was a rough region to grow up in, akin to a frontier type mentality and lifestyle where many came to seek their fortunes and the area was full of immigrants from all over the globe. Years later after high school, I moved to Johannesburg to pursue my career(s) and my life further and I eventually ended up with my son living in picturesque Plettenberg Bay and then Knysna where I met my wife Lioni.
We lived in the breath-taking Garden Route for over 15 years and eventually ended up living in beautiful cosmopolitan Cape Town.
But we, like so many others became progressively more and more heavily affected by the gradual collapsing of our country's ability to sustain us and our lifestyle.
We have experienced and often witnessed first-hand, as many of you readers have, how South Africa has deteriorated at all levels. From education, to service delivery, infrastructure and security, and opportunities for white nationals have eroded to a trickle, with crime being the primary catalyst reason for us leaving.
We could not simply not remain in South Africa any longer, having survived several burglaries, the attempted rape of my wife while I was overseas, my son robbed at gunpoint for his shoes, witnessing the anguish of my friends, colleagues and family who had loved ones murdered and the constant threat of losing work contracts, business opportunities and revenue to racist policies, eventually prompted us to see that the South Africa which we loved so much and still do, steadily eroding into an unacceptable living condition and certainly no longer suitable for my wife and I to offer the remainder of our life there.
So we became part of the 'on-average' statistic of the 21 families who now leave South Africa per week.
But, all the negativity aside, the issues South African's like all other many others face when immigrating, is the change of what they are familiar with and can relate to, and many of us tend to get challenged as to our identity when migration becomes permanent.
There are many other destinations on our beautiful planet, and expats living abroad are just as much South Africans as the rest of the folk still living there.
There are wonderful groups and social clubs everywhere, support groups and many stores and suppliers of our country's goods which are abundant in many off shore destinations, and especially in the UK and social get-togethers all over the UK and Europe and just about any country where there are South Africans.
Like the comedian joked, "Three South Africans get stranded on a deserted island. Within four weeks, there are four churches, five political parties and a co-op"
The journey to a new life in a foreign country can be fraught with pain and challenges. New customs and cultures, monetary systems and living costs can be challenging to say the least, however eventually such an epic life change can be very rewarding in the long run.
However, take comfort in the thought that if you are able to see the positives in such a transition, then the grass can be literally and figurately, greener on the other side.
South Africans have many things which make them stand out from other nationalities besides our very distinct and apparently 'lovable' accent, and that is that we are a tough, resilient, intelligent, kind and festive people full of humour, who can certainly benefit whichever country and community we reside in, shoreline we travel to and people we meet.
I would encourage any South African who considers immigrating to do so, if even for the experience of change.
You, and I will always remain South African, and we South Africans are most certainly, a 'breed apart'